YOUR GATEWAY TO DIGITAL MARKETING EXCELLENCE
Welcome to Neurol Tech, the premier digital marketing agency dedicated to empowering businesses with the latest strategies and techniques to achieve unparalleled success in the digital landscape. In this comprehensive guide, we delve into the world of Local SEO (Google My Business Profile) and how our expert team can help your business outrank the competition on Google. Harnessing the power of emotional connection and a tailored approach, we'll unveil the secrets to unlocking top search rankings and driving organic traffic to your doorstep.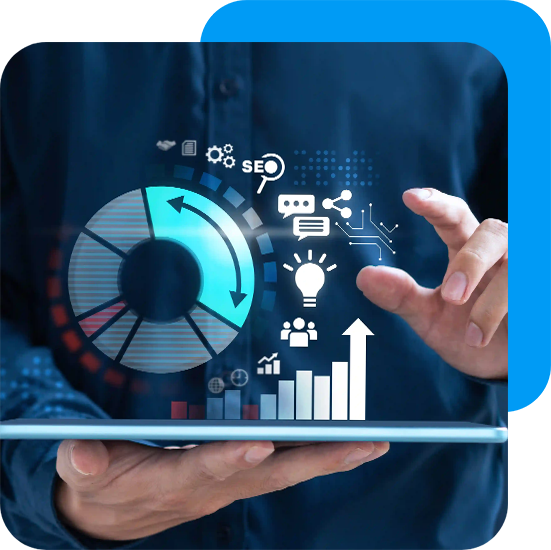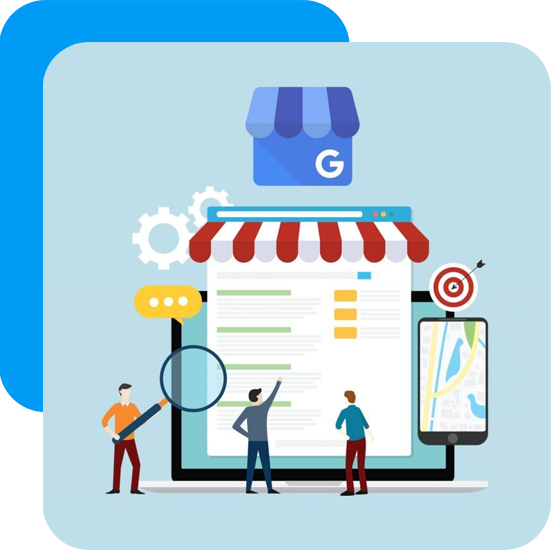 Local SEO, brief for Local Search Engine Optimization, is a crucial component of digital marketing that optimises your online presence to attract local customers and dominate search engine results within your geographic area. By leveraging targeted keywords, detailed business listings, customer reviews, and other tactics, Local SEO enables your business to be prominently displayed when potential customers search for products or services near their location.
THE IMPORTANCE OF LOCAL SEO
In an increasingly competitive digital landscape, Local SEO has become essential for businesses aiming to establish a robust online presence. Here are a few key reasons why investing in Local SEO is a game-changer:
1. Improved Visibility
2. Increased Website Traffic
3. Targeted Audience Reach
4. Enhanced Brand Credibility
Now that we understand the significance of Local SEO let's explore how Neurol Tech can help your business surpass competitors and secure a prominent position in Google's search rankings.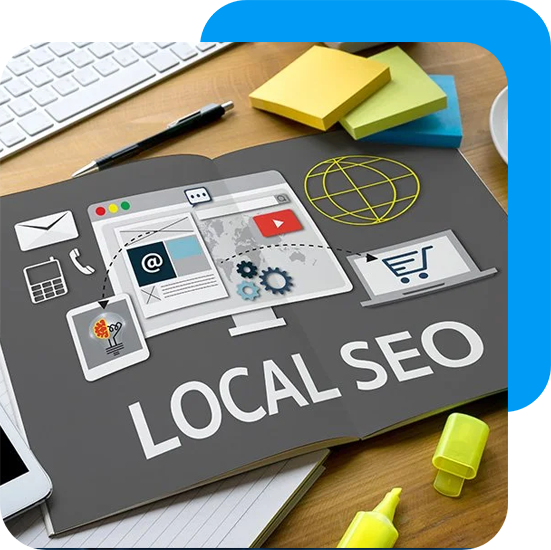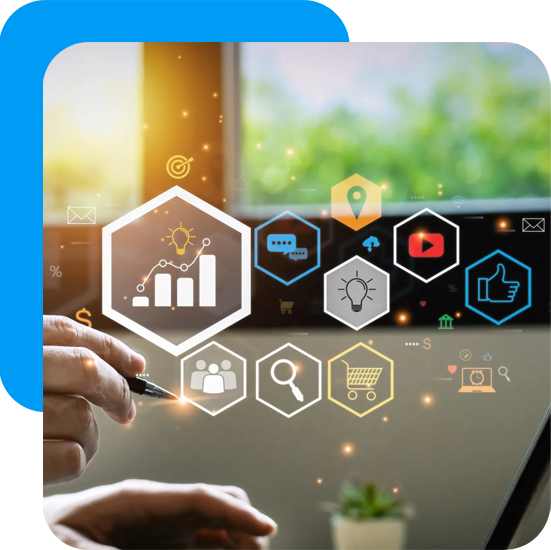 BOOSTING YOUR ONLINE PRESENCE
One of the key advantages of a modern booking system is the ability to provide real-time availability and instant confirmation to your customers. Our system lets you showcase up-to-date availability, allowing your customers to conveniently choose their preferred time slots. The instant confirmation feature eliminates uncertainty and provides a seamless booking experience, building trust and loyalty among your clientele.
WHY GOOGLE MY BUSINESS MATTERS
Google My Business is an accessible and user-friendly platform provided by Google to help businesses manage their online presence. It allows you to create a detailed business profile that appears in local search results, Google Maps, and Google's Knowledge Panel. By optimising your profile, you can control the information presented to potential customers when they search for your business or related keywords.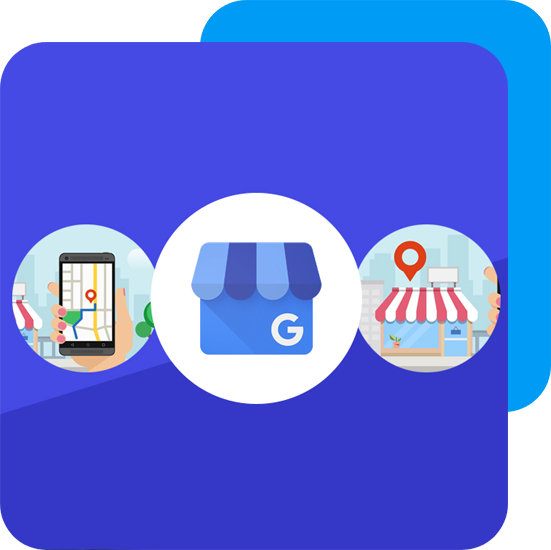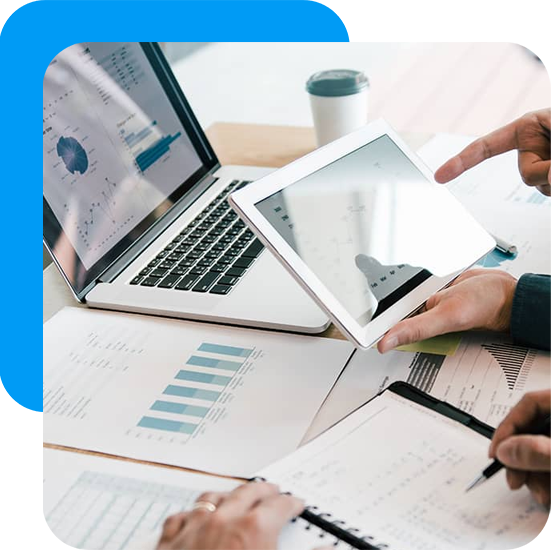 CRAFTING AN ATTENTION-GRABBING BUSINESS DESCRIPTION
Your business description captures users' attention and conveys your brand's essence. Write a compelling and emotionally engaging description that reflects your unique selling proposition and resonates with your target audience. Incorporate relevant keywords naturally to improve your chances of ranking higher in search results.
SHOWCASING HIGH-QUALITY VISUAL CONTENT
Humans are visual creatures, and captivating imagery can make a lasting impression on potential customers. Please use the visual elements in your Google My Business profile to showcase your brand and offerings. Include high-resolution photos and videos that portray your business in the best possible light. Images of your products, team members, and premises can build trust and engage users on a deeper level.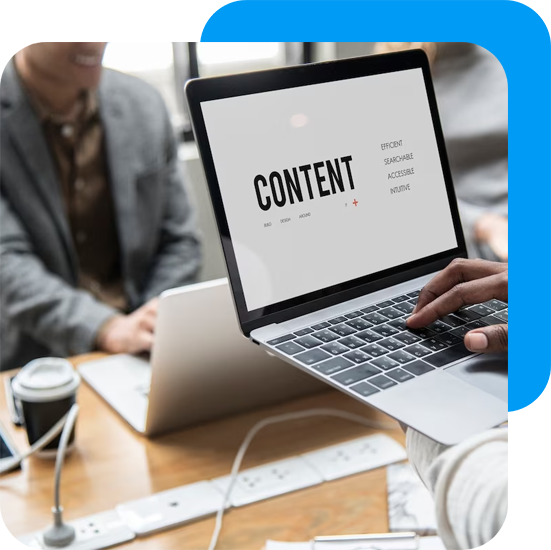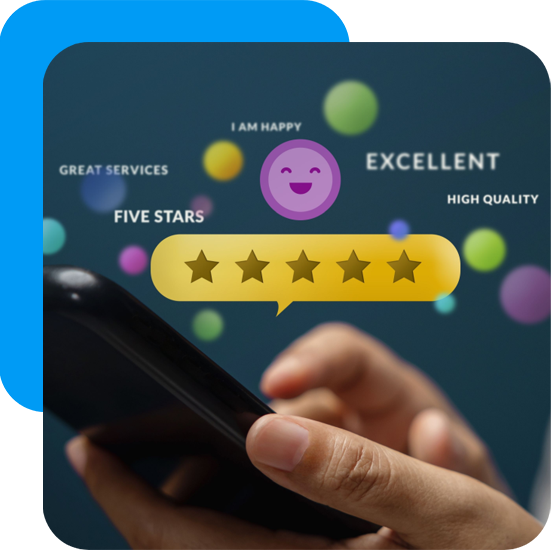 COLLECTING POSITIVE CUSTOMER REVIEWS
Online reviews have a substantial influence on consumer purchasing decisions. Actively encourage your satisfied customers to leave positive reviews on your Google My Business profile. These reviews enhance your credibility and increase rankings in local search results. Responding promptly and professionally to positive and negative reviews demonstrates your commitment to customer satisfaction.
PROVIDING ACCURATE AND DETAILED BUSINESS INFORMATION
Providing accurate and comprehensive information about your business is crucial when optimising your Google My Business profile. This includes your address, phone number, website URL, business hours, and any additional details relevant to your industry. Ensuring consistency and accuracy across all platforms enhances your chances of appearing in localised search results.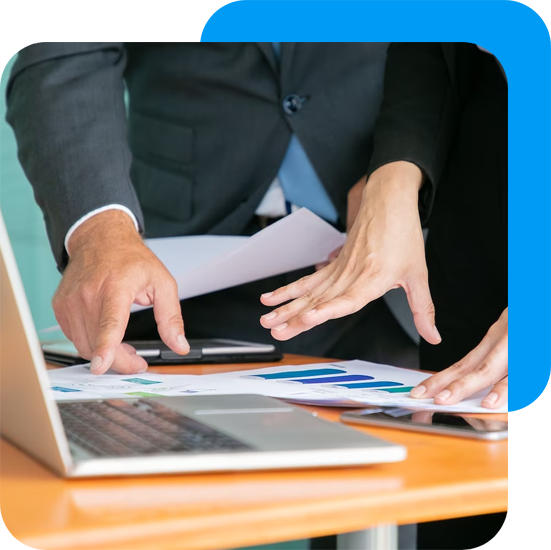 LEVERAGING GOOGLE MY BUSINESS POSTS
Google My Business offers a "Posts " feature that allows you to share updates, offers, and news directly on your profile. Take advantage of this feature to engage with your audience and provide timely information. Craft posts that align with your business goals include relevant keywords, encouraging users to take action, such as visiting your website or purchasing.
MAXIMISING THE Q&A SECTION
The Q&A section in your Google My Business profile provides an excellent opportunity to address common queries and engage with potential customers. Monitor this section regularly and respond promptly and courteously to any inquiries. You assist users and improve your visibility and credibility by providing accurate and helpful answers.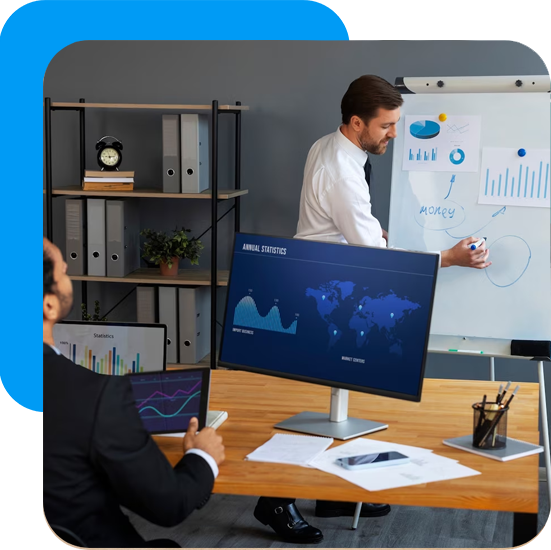 MONITORING INSIGHTSAND ANALYTICS
To fine-tune your Google My Business profile optimisation strategy, it is essential to analyse the data provided by the Insights and Analytics section. This valuable information gives insights into how users interact with your profile, including the number of views, clicks, and calls generated. Use these insights to refine your approach, identify trends, and make data-driven decisions to stay ahead of the competition.
At Neurol Tech, we believe in the immense power of emotional connection when it comes to catching the hearts and minds of your mark audience. Our team of skilled copywriters and SEO experts go beyond standard keyword optimisation to craft compelling content that resonates with your customers on a deeper level.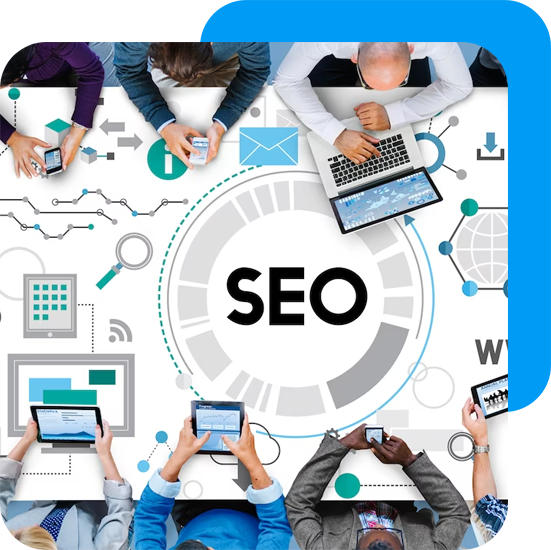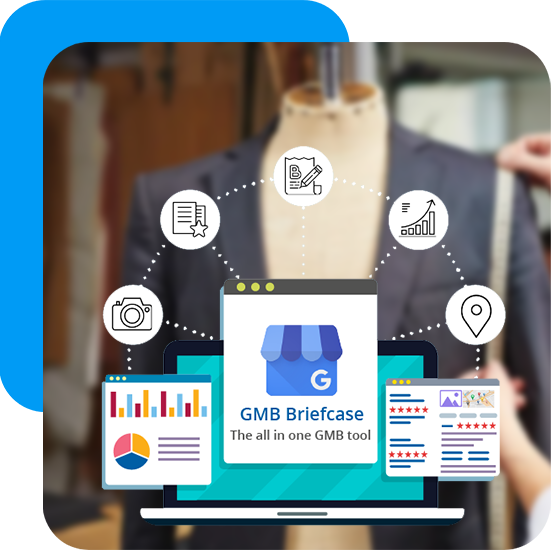 TAILORED STRATEGIES FOR LOCAL SUCCESS
Every business is unique, and a more than one-size-fits-all approach will be needed in today's dynamic digital landscape. Our seasoned professionals work closely with you to develop a personalised Local SEO strategy that aligns with your explicit business goals and mark audience. We ensure your business stands out in local search results by conducting meticulous keyword research, optimising your website structure, and fine-tuning your online presence.
COMPREHENSIVE BUSINESS LISTINGS
Accurate and comprehensive business listings are a cornerstone of Local SEO success. Our team leaves no stone unturned, meticulously optimising your Google My Business listing to ensure it reflects the true essence of your brand. We include essential details such as your address, phone number, business hours, and engaging descriptions highlighting your unique value proposition. By keeping your listing up to date, we help potential customers find you effortlessly and enhance your credibility in the eyes of search engines.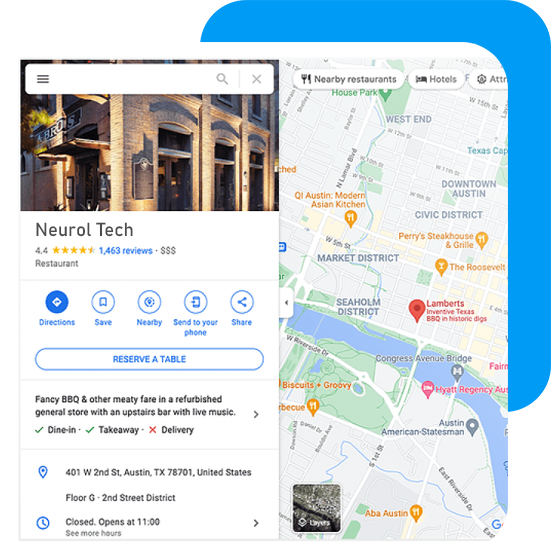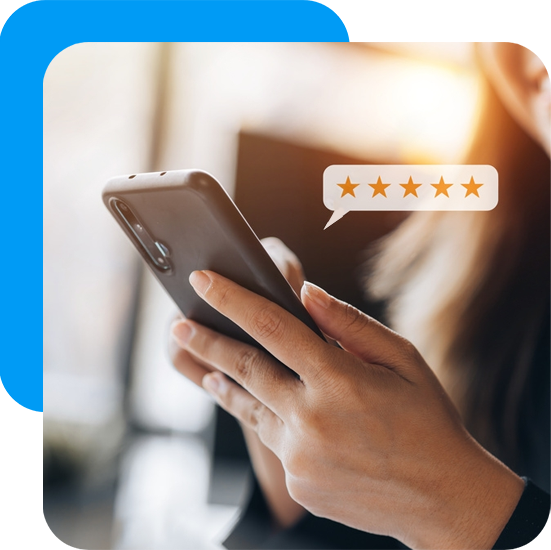 CUSTOMER REVIEWS AND REPUTATION MANAGEMENT
Positive customer reviews play a pivotal role in influencing buying decisions. Our experts employ effective reputation management strategies to motivate satisfied clients to leave glowing reviews on platforms like Google and Yelp. By curating an impressive collection of thoughts and promptly addressing any negative feedback, we ensure your online reputation remains unblemished, instilling trust and confidence in potential customers.
BUILDING LOCAL AUTHORITY THROUGH CONTENT MARKETING
Content is an ambitious force after successful digital marketing campaigns. Our talented team of content creators leverages their expertise to develop high-quality, keyword-rich articles, blog posts, and other forms of engaging content that captivate your audience and position you as a thought leader in your industry. Through informative and valuable content, we establish your business as a trusted source of information and nurture a loyal customer base.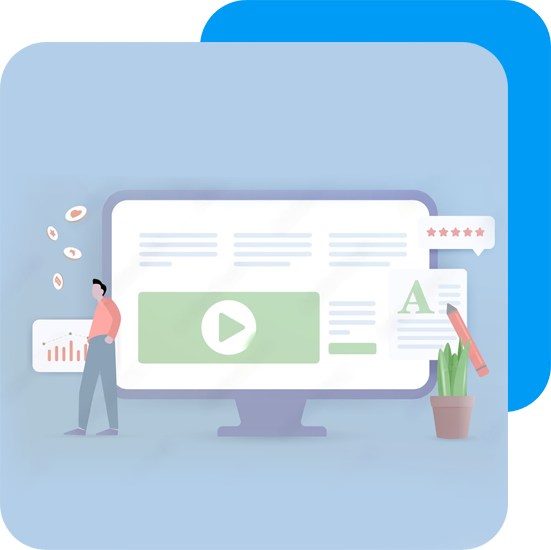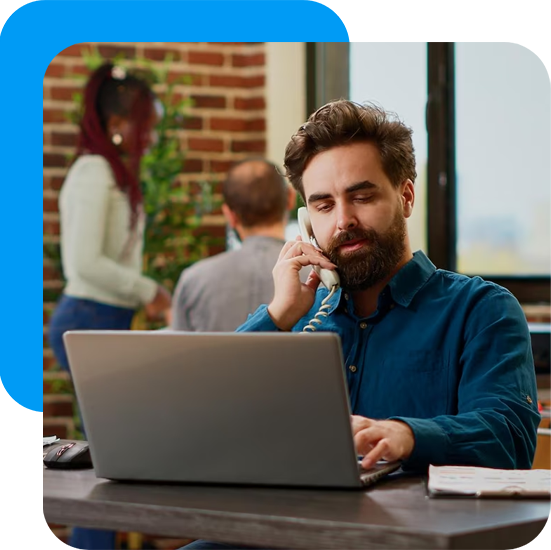 IMPROVE YOUR ONLINE VISIBILITY CONTACT US TODAY!
With Neurol Tech as your dedicated Local SEO partner, you gain access to endless possibilities and immense growth potential. Our unrivalled expertise in emotional connection, tailored strategies, comprehensive business listings, customer reviews, and content marketing will propel your business to new heights in Google's search rankings. Don't settle for mediocrity; embrace the power of Local SEO and embark on a remarkable journey toward digital marketing excellence.
Optimising your Google My Business profile effectively improves your online visibility, outranks your competitors, and attracts more customers. By crafting an attention-grabbing business description, showcasing high-quality visual content, collecting positive customer reviews, providing accurate and detailed business information, leveraging Google My Business posts, maximising the Q&A section, and monitoring insights and analytics, you can enhance your chances of emerging at the top of relevant search results. Stay proactive, adapt your strategies based on data-driven insights, and watch your online presence thrive.
Contact Neurol Tech today, and let us unlock the door to your Local SEO success!
EXPERIENCE. EXECUTION. EXCELLENCE.
Get More Services
Get the ultimate guide to Technical SEO and drive targeted traffic to your website. Learn proven digital marketing strategies to optimize your site for higher search engine rankings and increased conversions.
Boost your online presence and reach your target audience with effective digital marketing strategies. Enhance brand visibility and drive conversions. Get started today!
Unlock the power of visual communication with professional graphics designing services. Enhance your brand's identity and captivate your audience with stunning visual elements.