BOOSTING YOUR BRAND'S ONLINE PRESENCE
Welcome to Neurol Tech, the leading Digital Marketing Agency specialising in crafting powerful strategies to enhance your brand's online presence. Social Media Marketing (SMM) has emerged as a game-changer in today's digital landscape, allowing businesses to join with their mark audience, create brand awareness, and foster meaningful engagement. In this comprehensive article, we delve into the world of SMM, exploring its immense potential and providing valuable insights on leveraging it to outrank competitors and dominate the online space.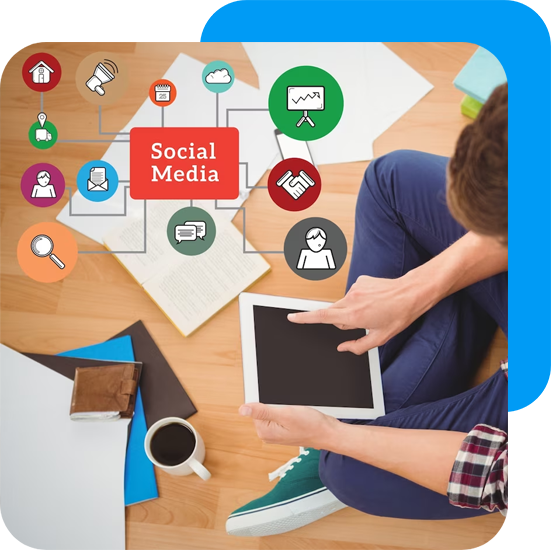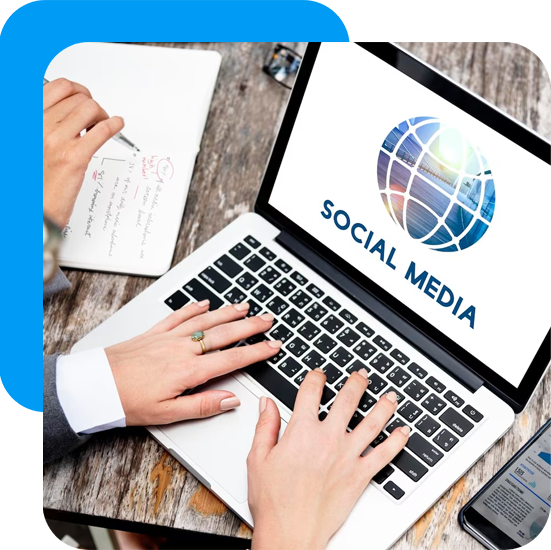 BUILDING MEANINGFUL CONNECTIONS THROUGH SMM
In the digital era, social media platforms have transformed into bustling communities where people connect, share, and interact. With billions of active users across various platforms, SMM offers a unique opportunity to personally engage with your target audience, fostering authentic relationships and creating brand advocates. You can build a dedicated following and drive organic reach by crafting compelling content that resonates emotionally with your audience.
Social media allows businesses to transcend traditional marketing approaches and create a sense of community around their brand. You can establish trust, credibility, and loyalty among your audience through consistent engagement and meaningful interactions. By genuinely connecting with your followers, you have the potential to transform them into loyal customers and brand evangelists who actively promote your products or services.
CRAFTING ENGAGING SOCIAL MEDIA CONTENT
Creating engaging and shareable social media content that captivates your audience's attention is imperative to stand out amidst the sea of online content. Here are some key strategies to consider:
Telling Stories that Evoke Emotion:
 Humans are hardwired to respond to narratives that evoke emotion. By sharing authentic stories that align with your brand's values and mission, you can forge a deep connection with your audience, making your brand more relatable and memorable.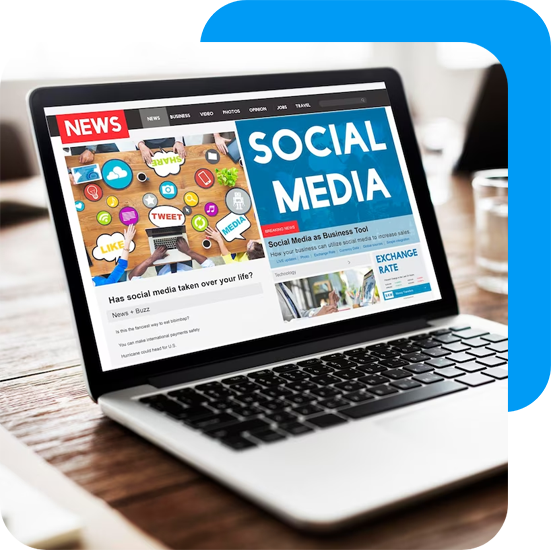 Utilising Visual Content:
 A picture is worth a thousand words, and in the realm of SMM, compelling visuals can make a lasting impact. Incorporate eye-catching images, infographics, and videos into your social media posts to convey your message effectively and attract user engagement
Encouraging User-Generated Content (UGC):
 UGC is a powerful tool to boost your brand's credibility and authenticity. Inspire your audience to communicate their experiences with your products or services and showcase their content on social media platforms. This fosters community and acts as social proof, influencing others to engage with your brand.
By executing these techniques, you can create a vibrant and engaging social media presence that attracts attention, sparks conversations, and generates organic growth.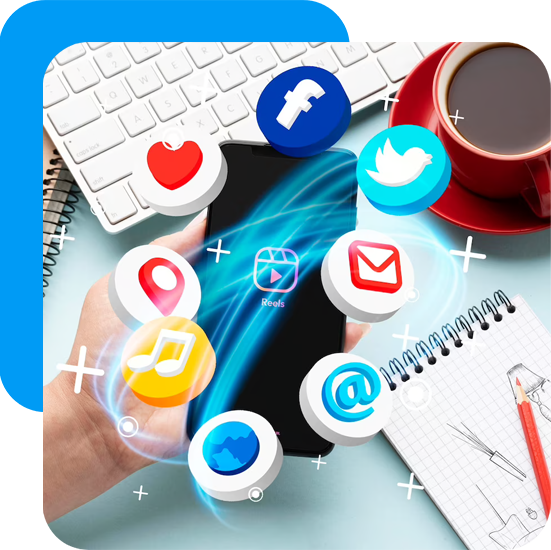 UNDERSTANDING THE SOCIAL MEDIA LANDSCAPE
To successfully outrank your competitors in the realm of SMM, it is essential to have a thorough understanding of the social media landscape and identify the platforms that resonate most with your target audience. Let's explore some popular platforms and their unique advantages:
1. FACEBOOK: CONNECTING WITH A GLOBAL AUDIENCE
With over 2.8 billion monthly energetic users, Facebook remains a social media giant, offering unparalleled reach and diverse advertising options. It permits you to target distinct demographics and interests, making it an ideal platform for brands aiming to increase visibility and engagement. Facebook's advertising capabilities, such as custom audience targeting and lookalike audience creation, enable businesses to reach their ideal customers with precision and efficiency.
2. INSTAGRAM: INSPIRING THROUGH VISUAL STORYTELLING
As a visually-driven platform, Instagram provides an ideal space for showcasing products, lifestyle content, and behind-the-scenes glimpses into your brand. It's highly engaged user base and extensive influencer marketing opportunities make it an essential platform for brands targeting a younger demographic. By leveraging Instagram's features like Stories, Reels, and IGTV, you can create immersive experiences and connect with your audience on a more personal level.
3. TWITTER: REAL-TIME ENGAGEMENT AND CONVERSATION
Twitter's fast-paced and concise nature makes it an ideal platform for real-time updates, news, and customer service interactions. Its hashtag feature allows brands to join relevant conversations and reach a broader audience. Leveraging Twitter's advertising capabilities can further amplify your reach and engagement. By actively participating in industry discussions and providing valuable insights, you can position your brand as a thought leader and build a dedicated following.
4. LINKEDIN PROFESSIONAL NETWORKING AND B2B OPPORTUNITIES
LinkedIn, a platform primarily focused on professional networking, offers significant opportunities for B2B marketing and establishing industry authority. With its robust targeting options, you can connect with decision-makers, showcase your expertise through thought leadership articles, and foster valuable business relationships. LinkedIn's advertising solutions, such as sponsored content and In Mail campaigns, enable you to reach professionals and decision-makers in a contextually relevant manner.
THE ROLE OF INFLUENCER MARKETING
Influencer marketing has appeared as a powerful tool in the realm of SMM. Banding with influencers who align with your brand values and have a dedicated following can exponentially increase your brand's visibility and credibility. By leveraging their influence and engaging their audience authentically, you can drive traffic to your website, generate leads, and ultimately convert them into loyal customers.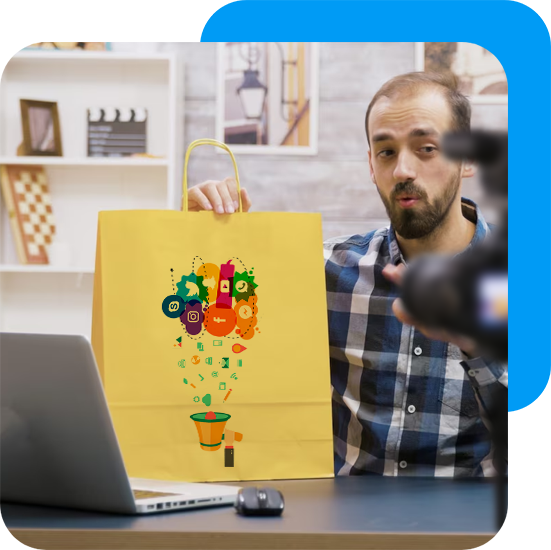 Influencers have cultivated trust and loyalty among their followers, positioning them as reliable sources of recommendations and advice. Partnering with influencers who share your brand's values and are genuinely curious about your products or services can yield substantial benefits. From sponsored posts and product reviews to influencer takeovers and content co-creation, influencer marketing allows you to tap into a current and highly involved audience that resonates with your brand's messaging.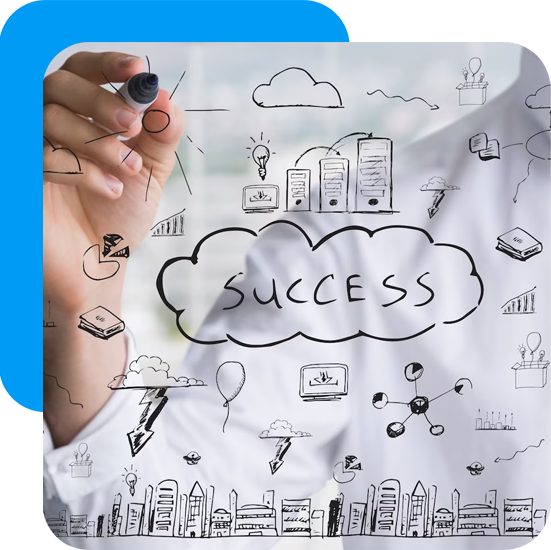 Monitoring, measuring, and analysing your campaigns' performance is crucial to ensure your SMM efforts yield fruitful results. Utilise social media analytics tools to gain valuable insights into your audience demographics, engagement metrics, and content performance. This data-driven approach enables you to optimise your strategies, refine your content, and make informed decisions to propel your brand forward.
Regularly watch key implementation indicators (KPIs) such as reach, engagement rate, click-through rate (CTR), conversions, and return on investment (ROI). By analysing these metrics, you can identify what's working well and areas that require improvement. Use A/B testing to experiment with different content formats, messaging styles, and posting times to determine the most effective approach for your target audience.
3. LEVERAGE AUTOMATION AND CHATBOTS
In the fast-evolving digital landscape, Social Media Marketing (SMM) holds immense power to boost your brand's online presence, connect with your audience, and outperform your competitors. By building meaningful connections, crafting engaging content, understanding the social media landscape, utilising influencer marketing, and leveraging data-driven insights, you can strategically position your brand for success.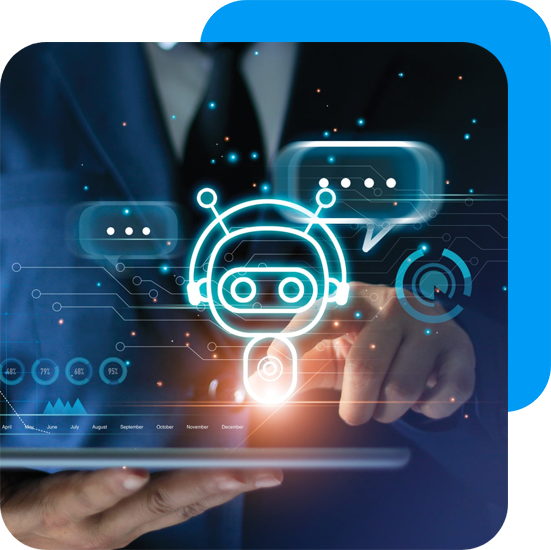 At Neurol Tech, we are passionate about helping businesses unlock the full potential of SMM and achieve their digital marketing goals. Our crew of specialists is earmarked to creating tailored strategies that maximise your brand's impact, elevate your online presence, and drive meaningful engagement. Contact us today to embark on a transformative SMM journey that will propel your brand to new heights!
EXPERIENCE. EXECUTION. EXCELLENCE.
Get More Services
Get the ultimate guide to Technical SEO and drive targeted traffic to your website. Learn proven digital marketing strategies to optimize your site for higher search engine rankings and increased conversions.
Boost your online presence and reach your target audience with effective digital marketing strategies. Enhance brand visibility and drive conversions. Get started today!
Unlock the power of visual communication with professional graphics designing services. Enhance your brand's identity and captivate your audience with stunning visual elements.