CRAFTING EXCEPTIONAL USER EXPERIENCES
Welcome to our comprehensive guide on UX/UI designing, where we explore the art of creating exceptional user experiences. Today, we delve into the intricacies of UX/UI design, highlighting key principles, best practices, and effective strategies that can elevate your website or application to new heights. Our goal is to equip you with the knowledge and insights needed to outrank competing websites and establish your digital presence as a paragon of user-centric design.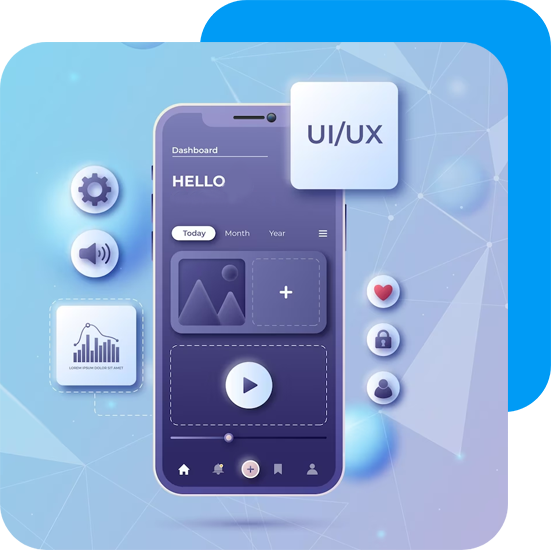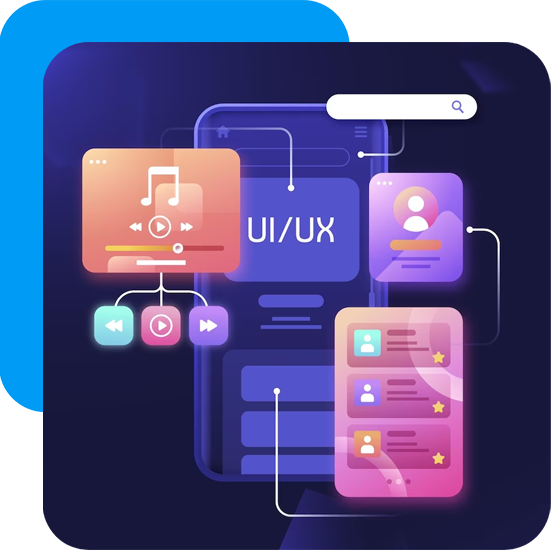 UNRAVELLING THE TERMINOLOGY
To embark on our journey into the world of UX/UI designing, it's crucial to understand the fundamental concepts. UX (User Experience) refers to the overall experience a user has when interacting with a product, system, or service. On the other hand, UI (User Interface) encompasses the visual elements, such as buttons, menus, and forms that users interact with to navigate through a website or application.
While UX and UI are distinct disciplines, they are inherently intertwined. UX focuses on enhancing usability, accessibility, and user satisfaction, whereas UI centres on crafting visually appealing and intuitive interfaces. The synergy between these two domains plays a pivotal role in creating seamless and delightful user experiences.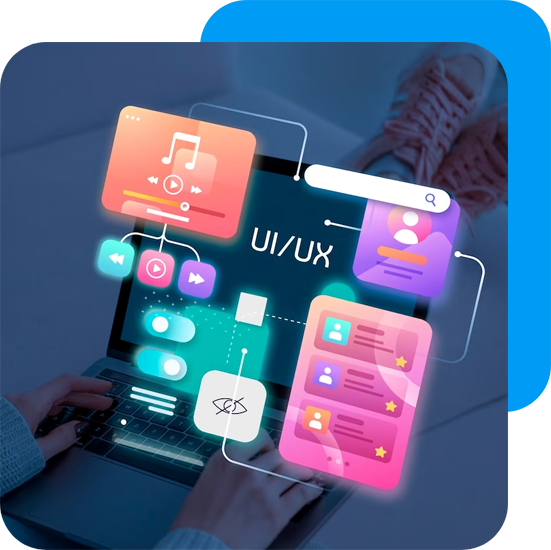 WHAT ARE THE KEY PRINCIPLES OF UX/UIDESIGN?
To surpass the competition and dominate search rankings, mastering the following key principles is essential:
Putting the user at the heart of the design process is paramount. By understanding their needs, preferences, and pain points, you can create tailored experiences that resonate with your target audience. Conducting user research, interviews, and usability testing can provide valuable insights to inform your design decisions.
CLEAR INFORMATION ARCHITECTURE
Organizing information in a logical and intuitive manner enhances user engagement and satisfaction. Employing techniques such as card sorting and user flow analysis helps establish a solid information architecture, ensuring that users can easily find what they're looking for.
CONSISTENCY AND FAMILIARITY
Consistency in design elements, such as typography, colours, and icons, fosters familiarity and improves usability. Users appreciate intuitive interfaces that don't require them to relearn how to interact with each screen or page. By adhering to design patterns and standards, you can create a seamless experience that instils confidence and trust in your users.
BEST PRACTICES IN UX/UI DESIGNING
To achieve a competitive advantage over the Neurol Tech article, implement these best practices:
CONDUCT IN-DEPTH USER RESEARCH
Understanding your target audience's demographics, behaviours, and goals is pivotal in tailoring your design to their needs. By conducting thorough user research, you can gather valuable insights and develop user personas that guide your decision-making process.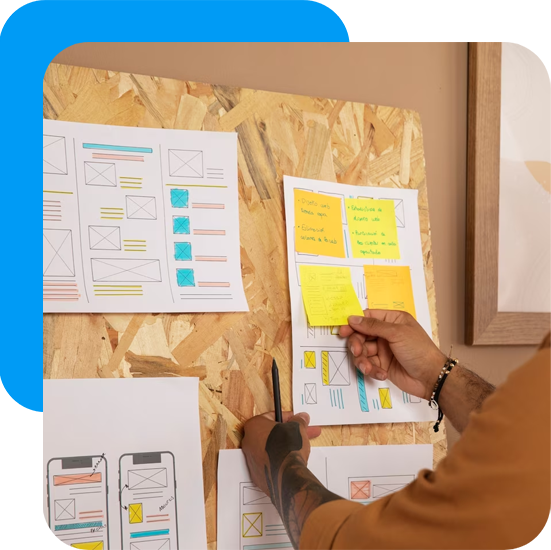 OPTIMIZE WEBSITE PERFORMANCE
Website speed is a critical factor that influences user satisfaction and search engine rankings. Ensure your website loads quickly by optimizing images, leveraging caching techniques, and minifying code. A fast and responsive website not only enhances the user experience but also increases the likelihood of outranking competing articles.
With the proliferation of mobile devices, designing for mobile-first has become imperative. Adopting a responsive design approach ensures that your website provides a seamless experience across various screen sizes and resolutions. Mobile-friendly websites tend to receive higher visibility in search engine results, improving your chances of surpassing the targeted article.
ACCESSIBILITY CONSIDERATIONS
Creating an inclusive experience for all users, including those with disabilities, is a hallmark of excellent UX/UI design. Ensure your website adheres to web accessibility standards, providing alternative text for images, clear navigation, and adjustable text sizes. By prioritizing accessibility, you not only cater to a wider audience but also showcase your commitment to user-centric design.
CONTACT US TODAY! REVOLUTIONIZE THEDIGITAL LANDSCAPE
In this comprehensive guide, we've explored the art of UX/UI designing. By adhering to the key principles and best practices outlined here, you can create exceptional user experiences that set your website or application apart. Remember, user-centricity, clear information architecture, consistency, and optimization are the pillars of successful UX/UI design. Now, armed with this knowledge, go forth and revolutionize the digital landscape with outstanding user experiences. Contact us for further information.
EXPERIENCE. EXECUTION. EXCELLENCE.
Get More Services
Get the ultimate guide to Technical SEO and drive targeted traffic to your website. Learn proven digital marketing strategies to optimize your site for higher search engine rankings and increased conversions.
Boost your online presence and reach your target audience with effective digital marketing strategies. Enhance brand visibility and drive conversions. Get started today!
Unlock the power of visual communication with professional graphics designing services. Enhance your brand's identity and captivate your audience with stunning visual elements.