Search Engine Optimization
UNLEASHING THE POWER OF NEUROL TECH
Welcome to Neurol Tech, where we unravel the mysteries of Technical SEO and empower your website to soar high in the rankings. In this comprehensive guide, we will analyse the depths of search engine optimisation techniques that will enable you to outperform your competitors, captivate your audience, and claim your rightful place at the shelter of search engine results pages (SERPs).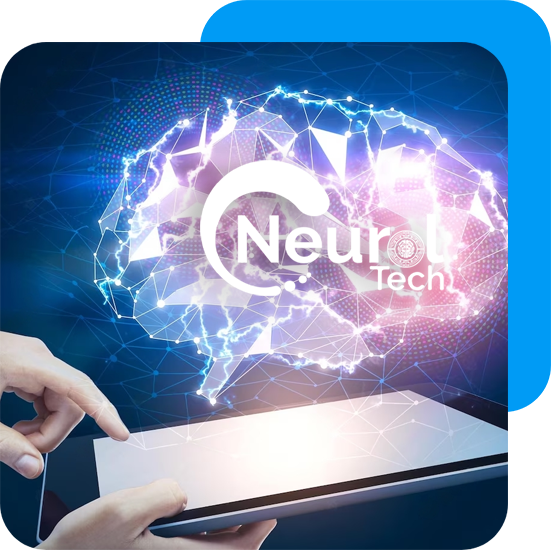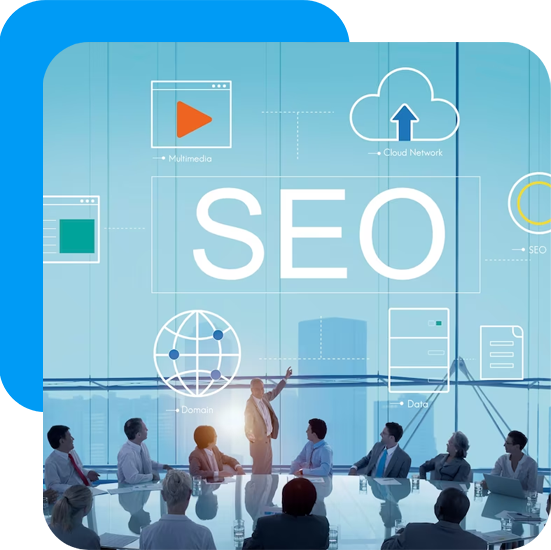 Technical SEO is the foundation for your website's success in rankings. It encompasses a range of technical aspects that search engines assess to determine your website's relevance, usability, and overall quality. By mastering these crucial elements, you can establish a solid SEO infrastructure that enables your content to shine.
While technical SEO sets the stage, on-page optimisation adds the magic touch that captivates search engines and users alike. By crafting high-quality, keyword-rich content, you can establish authority, engage your audience, and climb the ranks of the SERPs.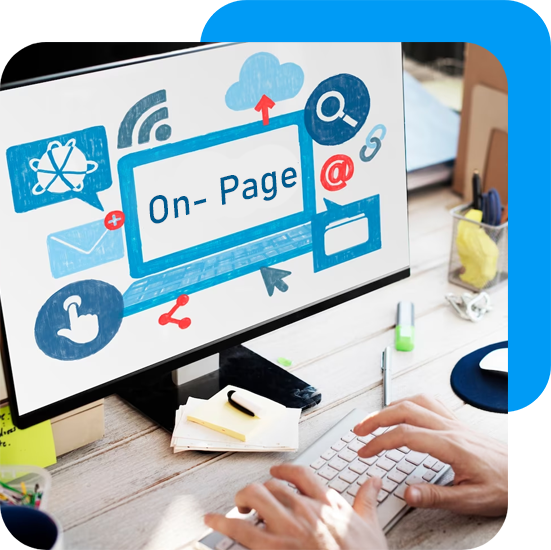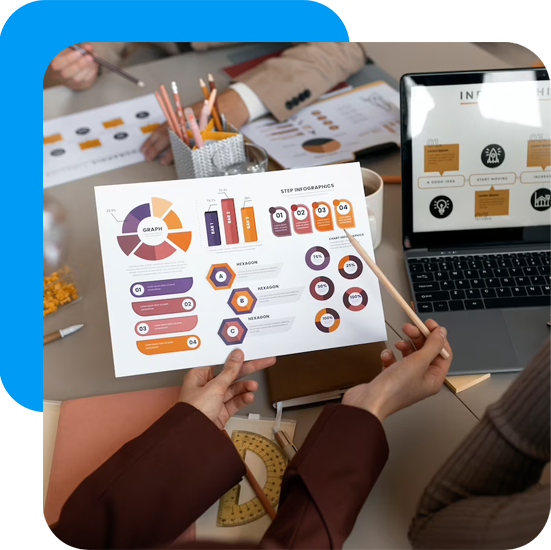 While technical and on-page optimisation establishes the groundwork for your SEO success, off-page optimisation helps build credibility, authority, and trust signals in the eyes of search engines. These tactics extend beyond your website and involve external factors influencing your online visibility.
UNLOCKING THE POWER OF WEBSITE OPTIMISATION
Welcome to our comprehensive guide on technical SEO, where we will delve into the intricacies of optimising your website for more helpful search engine rankings. In this article, we will equip you with the knowledge and strategies necessary to outrank your competitors and rise to the top of Google's search results.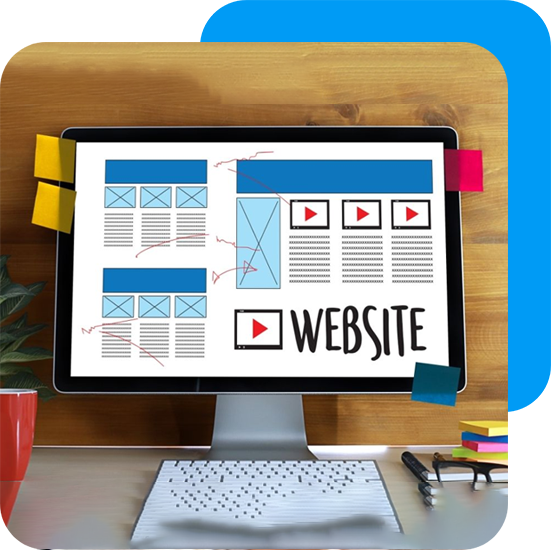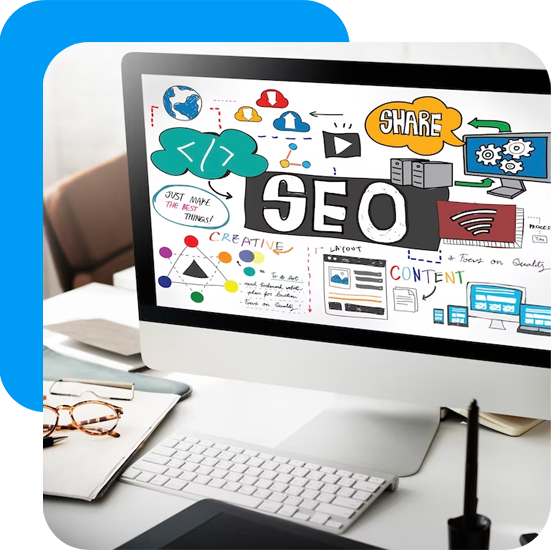 THE IMPORTANCE OF TECHNICAL SEO
In today's digital landscape, having a well-optimised website is paramount to achieving online success. Technical SEO refers to optimising the infrastructure and foundation of your website to enhance its visibility, crawlability, and overall performance in search engine rankings. By focusing on technical SEO, you can effectively communicate your website's relevance and value to search engines like Google, leading to increased organic traffic and improved user experience.
BUILDING A SOLID FOUNDATION
A robust website architecture forms the backbone of your SEO efforts. It guarantees that search engine crawlers can efficiently navigate and index your site while providing a seamless user experience. Let's explore some key aspects of website architecture:
1. URL Structure
2. XML Sitemaps
3. Keyword Research and Implementation
4. Compelling Meta Tags
5. Engaging and Relevant Content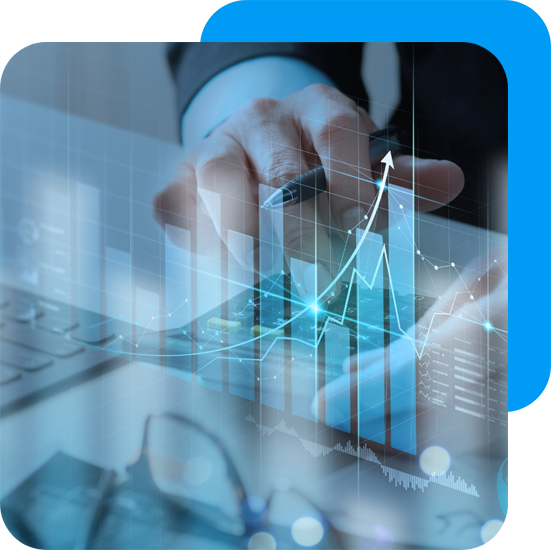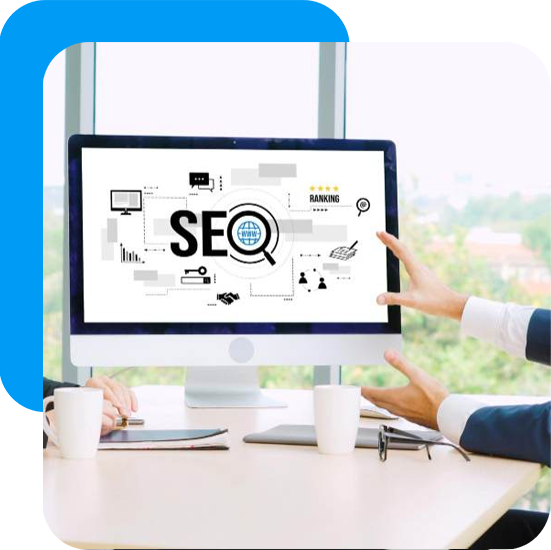 BOOSTING YOUR WEBSITE'S VISIBILITY AND RANKING
At Neurol Tech, we understand the importance of on-page optimisation in enhancing your website's visibility and outranking your competitors. Today will go deep into the intricacies of on-page optimisation and provide valuable insights and actionable tips to help your website climb the ranks on Google's search engine results pages (SERPs).
UNDERSTANDING ON-PAGE OPTIMIZATION
On-page optimisation refers to optimising various elements within your website to enhance its search engine visibility. It involves strategically adjusting your web pages' content and technical aspects. Focusing on on-page optimisation can improve your website's relevance, authority, and overall user experience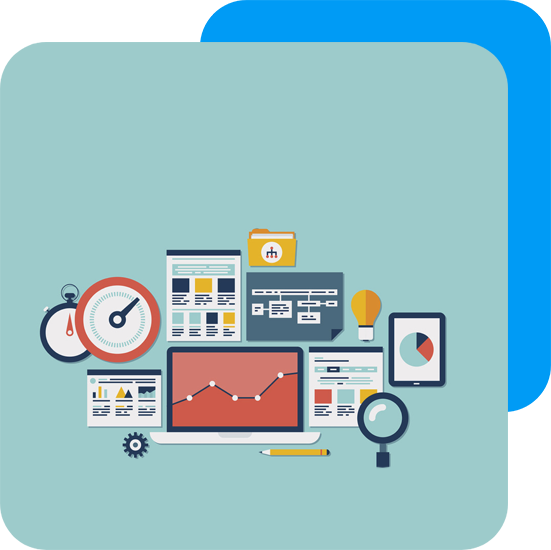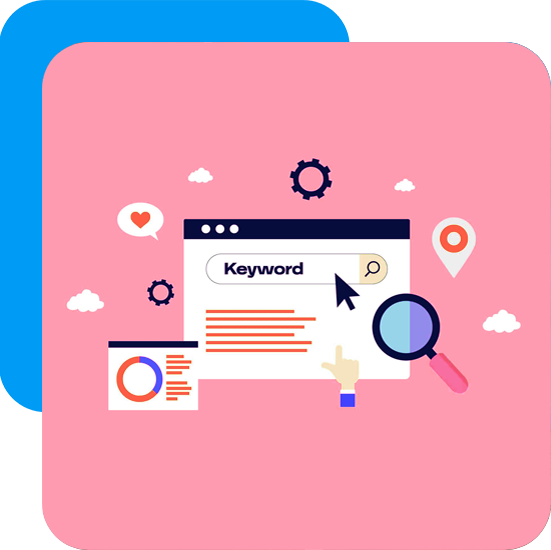 THE POWER OF KEYWORD RESEARCH
Effective on-page optimisation begins with thorough keyword research. Identifying the right keywords is crucial as it allows search engines to comprehend the context and relevance of your content. By targeting the keywords your target audience is actively searching for, you increase the likelihood of your website appearing in relevant search results.
CRAFTING ENGAGING META TAGS
Meta tags play a vital role in on-page optimisation by providing search engines and users with a concise summary of your web page's content. Two significant Meta tags are the Meta title and Meta description.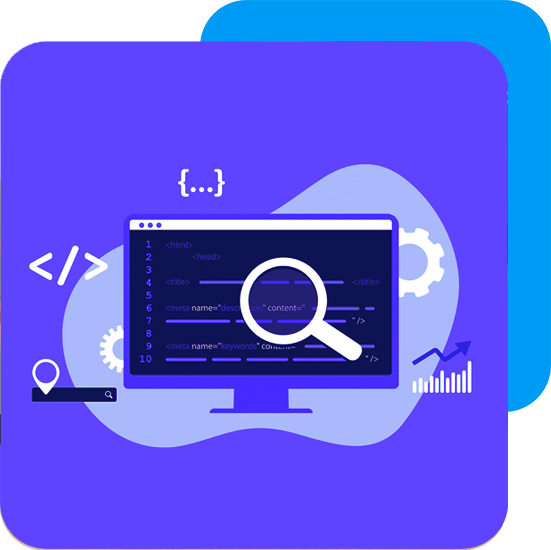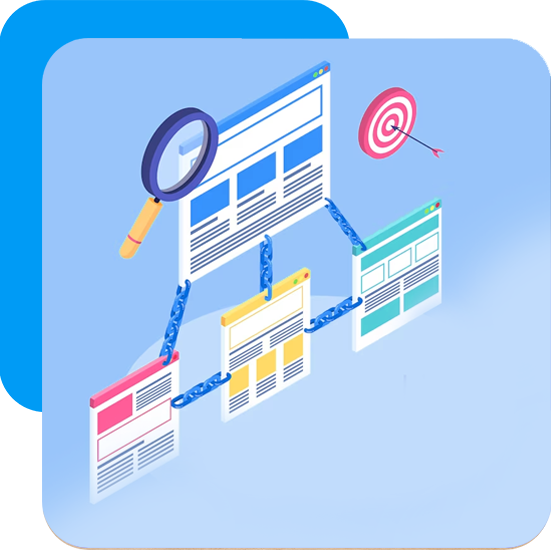 The Meta title appears as the clickable headline in search engine results. It should be captivating, accurately represent the content of your page, and include relevant keywords. Limit your Meta title to approximately 55-60 characters to ensure it displays correctly.
The Meta description briefly overviews your web page's content. It should be compelling, informative and encourage users to click through to your website. Aim for a Meta description length of around 150-160 characters.Crafting engaging Meta tags improves your website's visibility on search engine result pages and entices users to click on your link, increasing the likelihood of high-quality organic traffic.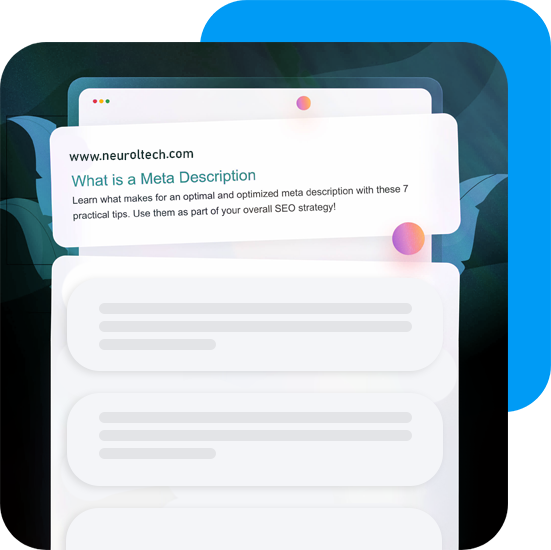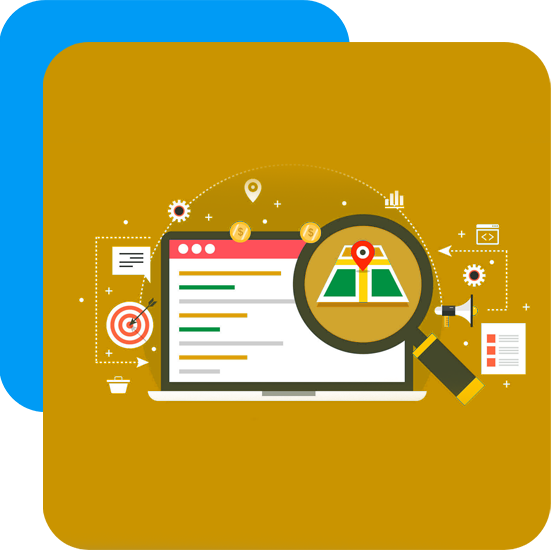 COMPELLING AND UNIQUE CONTENT
Creating compelling, unique, and informative content is the cornerstone of successful on-page optimisation. Search engines prioritise high-quality content that provides value to users. Here are some essential tips to consider when crafting your content:
⦁ Keyword Integration
⦁ Comprehensive Information
⦁ Engaging Multimedia
Remember, quality content is king. By consistently producing exceptional content, you show your website as an authoritative source in your industry, leading to increased search engine rankings and organic traffic.
An optimised URL structure contributes to a better user experience and assists search engines in understanding the context of your web page. Here are some best practices to follow:
⦁ Keep It Concise
⦁ Include Keywords
⦁ Use HyphensBy
implementing these URL optimisation techniques, you can improve your website's links' readability, relevance, and share ability.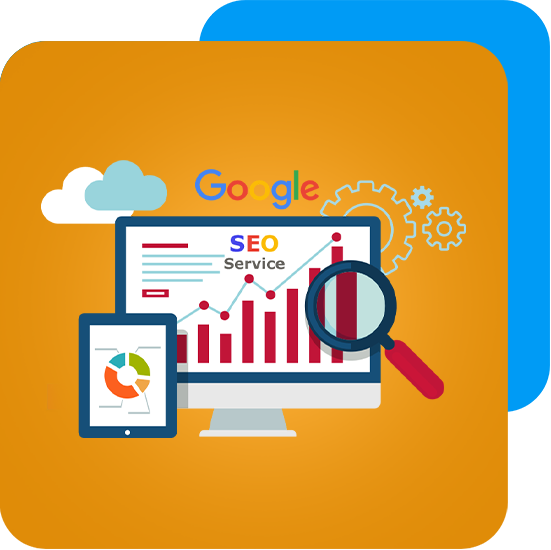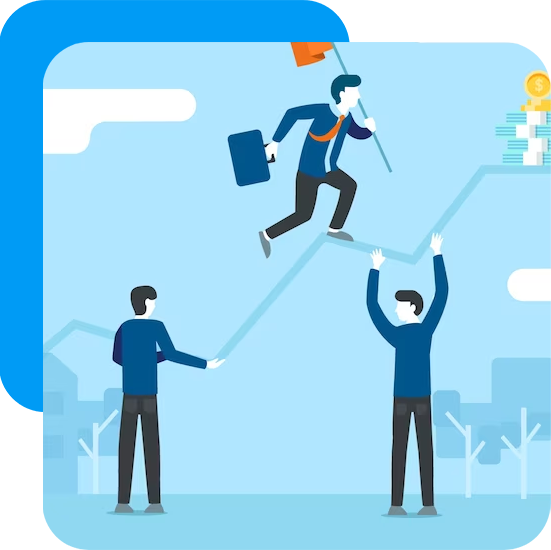 OUTRANKING THE COMPETITION
At Neurol Tech, we understand the crucial role off-page optimisation plays in improving your website's visibility and authority and, ultimately, outranking your competitors on search engine result pages (SERPs). This comprehensive guide will delve into off-page optimisation and unveil powerful strategies to propel your website to the top of Google's search rankings. With our expertise, you can establish a robust online presence that dominates your niche.
USER-FRIENDLY WEBSITEDESIGN AND NAVIGATION
User experience is a crucial aspect of on-page optimisation. Search engines favour websites that offer a seamless and user-friendly browsing experience. Consider the following elements when optimising your website's design and navigation:
⦁ Mobile Responsiveness
⦁ Fast Loading Speed
⦁ Intuitive Navigation
By prioritising user experience and optimising your website's design and navigation, you create an environment that encourages users to explore further and improves your website's chances of achieving higher rankings.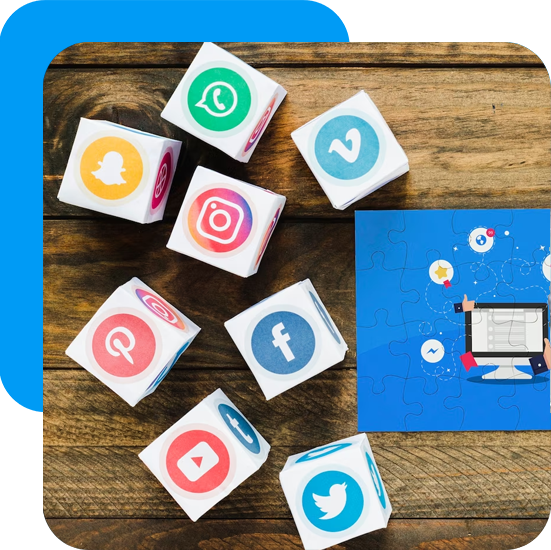 SOCIAL MEDIA ENGAGEMENT AND BRAND BUILDING
Social media platforms have become integral to off-page optimisation, allowing you to amplify your brand's reach, engage with your audience, and increase brand visibility. Employ the following strategies to maximise your social media impact:
⦁ Consistent Branding and Messaging
⦁ Engaging Content Creation
⦁ Influencer Collaborations
⦁ Social Listening and Engagement.
BUILDING HIGH-QUALITY BACKLINKS
Backlinks are the backbone of off-page optimisation. They are like votes of confidence from other websites, indicating that your content is valuable and trustworthy. However, not all backlinks are created equal. To outrank your competitors, focus on acquiring high-quality backlinks through the following techniques:
⦁ Guest Blogging on Authority Websites
⦁ Engaging in Thought Leadership
⦁ Collaboration and Partnerships
⦁ Skyscraper Technique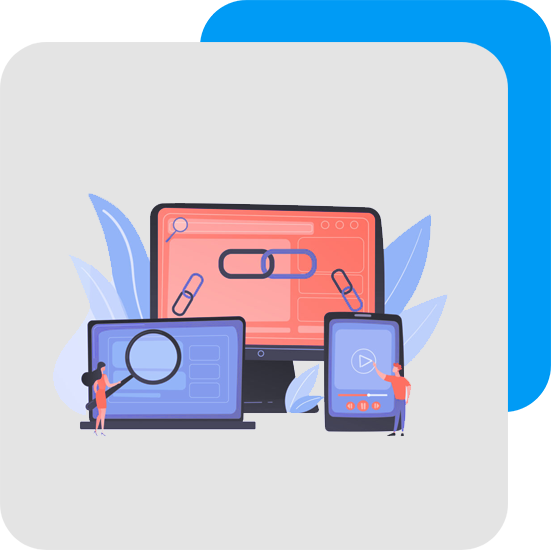 LOCAL SEO AND NICHE DIRECTORIES
If your business caters to a specific geographic area or operates within a niche industry, local SEO and niche directories are essential for enhancing your online presence. Follow these recommendations to optimise your visibility in regional and specialised search results:
⦁ Google My Business (GMB) Optimisation
⦁ Localised Content Creation
⦁ Niche Directories and Listings
⦁ Online Reviews and Reputation Management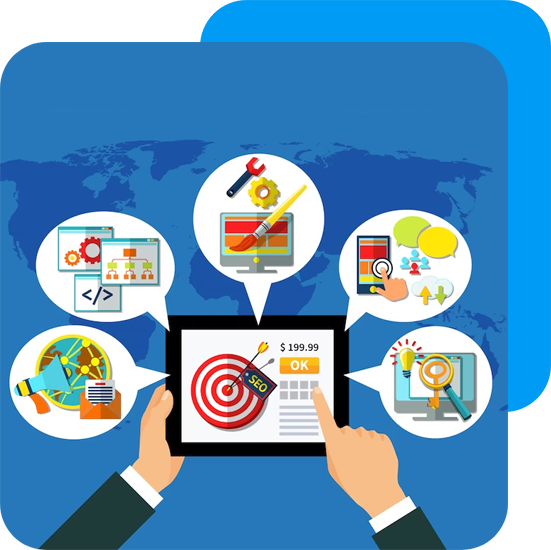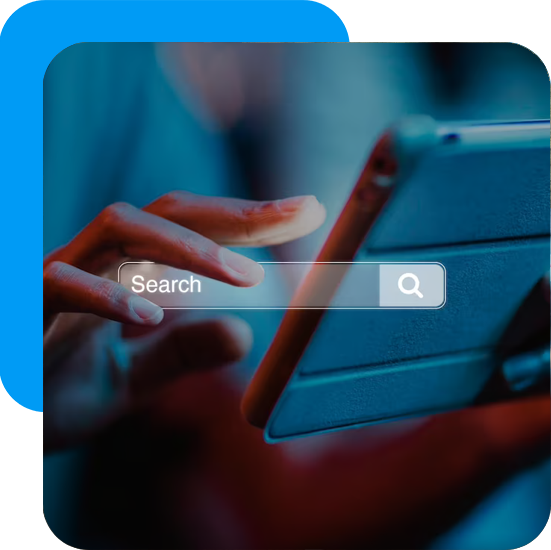 EMBRACE THE POWER OF TECHNICAL SEO
By implementing the principles of technical SEO, harnessing the power of on-page optimisation, and strategically executing off-page optimisation techniques, you can unleash the full potential of Neurol Tech and outrank your competitors in the competitive digital landscape. Invest in your SEO infrastructure, craft captivating content, and watch as your website rises to new heights, driving increased organic traffic and unlocking boundless opportunities for success
Remember, the world of SEO is ever-evolving, so staying up-to-date with the latest tendencies and best practices is crucial to maintaining your competitive edge. Embrace the power of Technical SEO, adapt to the ever-changing search landscape, and embark on a journey to dominate the SERPs with Neurol Tech.
EXPERIENCE. EXECUTION. EXCELLENCE.
Get More Services
Get the ultimate guide to Technical SEO and drive targeted traffic to your website. Learn proven digital marketing strategies to optimize your site for higher search engine rankings and increased conversions.
Boost your online presence and reach your target audience with effective digital marketing strategies. Enhance brand visibility and drive conversions. Get started today!
Unlock the power of visual communication with professional graphics designing services. Enhance your brand's identity and captivate your audience with stunning visual elements.